SEMI-AUTOMATIC CASE PACKERS
Labour intensive case packing operations are often a cause of repetitive strain injuries. Endoline's manual packing stations are specifically designed to be compact, easy to use and ergonomically friendly. 
Endoline design manual packing stations to specific applications as diverse as snack bags, flow wrapped confectionery, tubs of pet food and bottles of liquid, carefully crafted to suit the specific application, product weight, budget, and speed requirements. Each system can be integrated with any Endoline case erecting or sealing machine, offering customers a fully integrated service.
These systems are designed to reduce the effort to hand pack a variety of products and investing in a manual packing station offers a very quick a return on investment.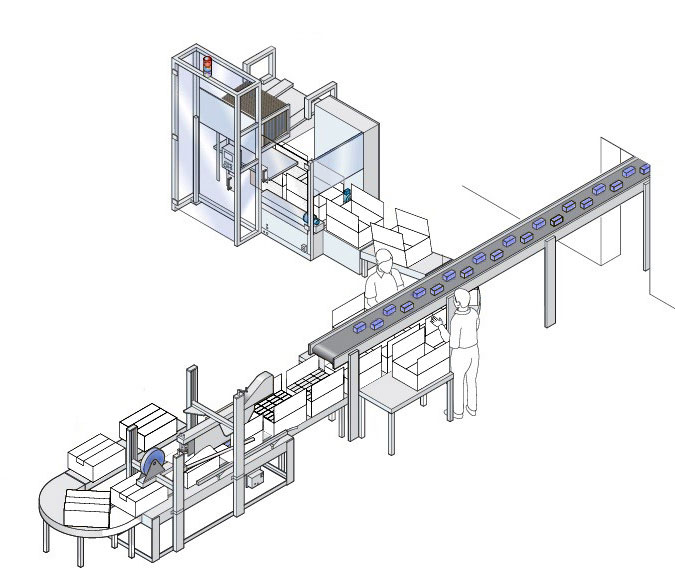 Any of Endoline's machines can be modified or customise designed to suit your specification, if you can't find exactly what you want then contact Endoline and a Sales Engineer will discuss your requirements with you in full.
MANUAL CASE LOADING SYSTEM
*The video shown is for illustrative purposes only and may differ according to order specification.