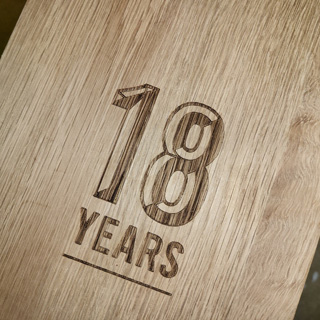 An SME, who witnessed a significant increase in sales during the Covid lockdown, has reported a 40% reduction in packing time due to the installation of a case erector and case sealer by Endoline Automation, enabling them to expand their business.
The company, which was founded four years ago, laser engraves gifts which are sold via its website. Faced with an unprecedented rise in demand during the first Covid lockdown, and a reduction in manual staff due to restrictions, the company was managing 200 orders a day which involved erecting, packing, and sealing cases by hand.
The spokesperson for the company, comments: "It was a laborious, time consuming job and with just one or two members of staff working at any one time, there was a risk of RSI. In addition, running this process manually for long spells would inevitably lead to human error and, as a gift business, we needed to ensure that the quality of our work was reflected in the presentation of the box."
Taking the decision to make its first step into automation, the company contacted Endoline who recommended the installation of its 102 Semi-Automatic Case Erector, and its 714 Semi-Automatic Random Case Sealer.
Since 70% of the company's business is engraved bottles, Endoline's 102 Case Erector was the ideal solution as it can be set at an angled position for ease of packing unstable products into cases. The cases are formed on the machine, packed, and then pushed through to the 714 case sealer which can seal cases of different dimensions in any order with no manual adjustment.
Endoline Automation also worked with the company to change the orientation of the boxes to open lengthways for ease of forming, packing, and sealing. According to the company by automating the process, they have almost halved the time it takes to erect, pack, and seal the cases.
Currently, the company has four different case sizes running on the machines, but the installation of Endoline's equipment has enabled them to increase both the case sizes and throughput. "Endoline talked us through the entire process to ensure that our needs were met, and that the solution they recommended would support us well into the future.
 By automating, we now have the confidence to increase our business, and are pursuing options to sell our products through Amazon and eBay," the spokesperson concluded.
"Endoline are synonymous with creating high, quality customised equipment but we also work very closely with SME's to help them take that first step into automation, supporting them as their business grow," comments Mark Budd, Sales Manager for Endoline Automation.
https://endoline-automation.com/wordpress/wp-content/uploads/2022/03/engrave2.jpg
320
320
Endoline-LHall
https://endoline-automation.com/wordpress/wp-content/uploads/2019/08/Endoline_Robotics_Logo-1-300x76.png
Endoline-LHall
2022-03-28 12:08:08
2022-03-28 12:12:27
Endoline Automation helps SME cut packing time by 40%